Services We're Providing
To Customers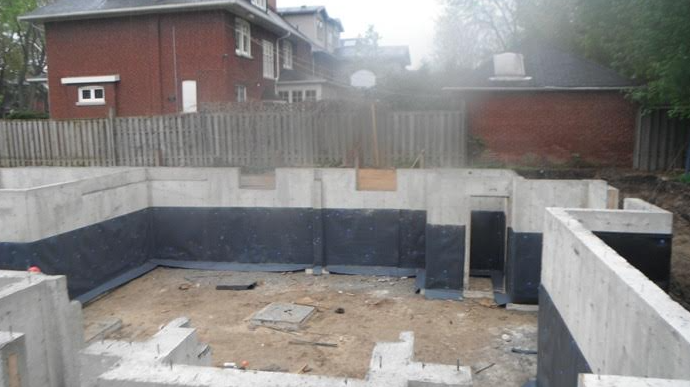 We provide reliable, high performing foundation protection to meet your project's needs. Expertly spray-applied waterproofing products and productive drainage systems will ensure your foundation stays dry. Our fast, effective methods of installation helps keep your project on schedule.
Building and protecting your foundation right the first time is crucial.
Drainage Services
Perimeter drainage systems. Window well installation
Insulation Services
SM rigid insulation.  Warm-N-Dri insulation foundation board
• Spray applied, no seams to let moisture slip through
• Backed by a 10 year transferable performance warranty
• Flexible membrane, spans foundation settling cracks to seal out moisture
• Spray applied, no seams to let moisture slip through
• Backed by a 15 year transferable performance warranty
• Flexible membrane, spans foundation settling cracks to seal out moisture
• Two part system combines seamless waterproofing membrane with quality foundation board
• Foundation board assists in drainage and insulates basement walls providing R-3, R5, R10 thermal resistance
• Backed by a 30 year transferable performance warranty
• Helps prevent foundation wall leaks, seepage and interior condensation to reduce basement moisture